Artisan or Premium
Wondering the difference between Artisan and Premium? Here's the difference!
Artisan
Includes premium cheeses such as brie, manchego, gouda, blue, aged gouda, charcuterie meat, fresh seasonal fruit, veggies, pickled items, nuts and dried fruit, and crackers. Everything you're used to seeing from us!
Premium
Our Premium options change every month, but they include upgraded, extra special and unique cheeses and meats, along with all the standard accompaniments.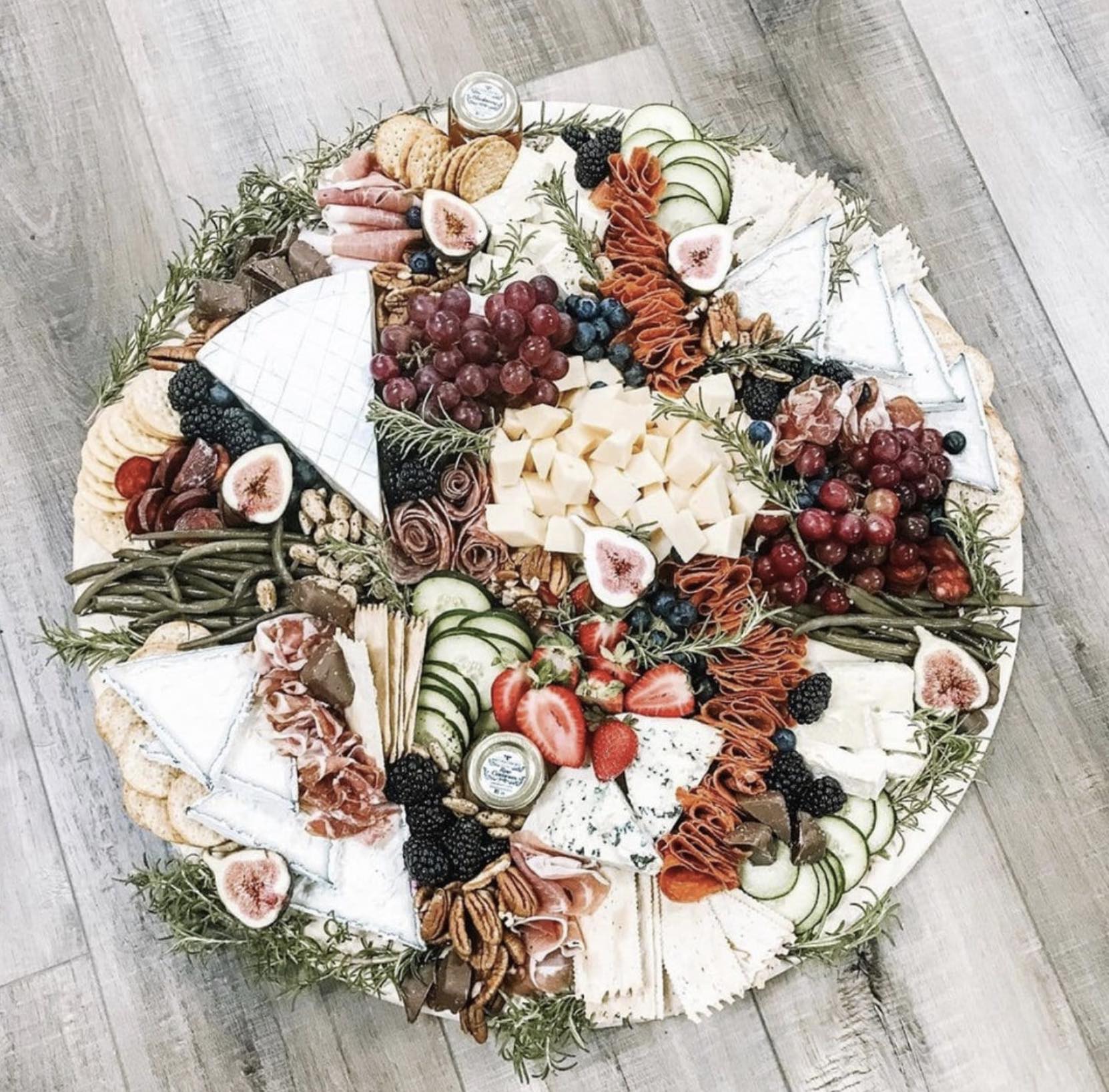 Epic Board
This board grazes 30 to 32 people. Consider getting this board, and another board depending on how many people you're serving.
Order Now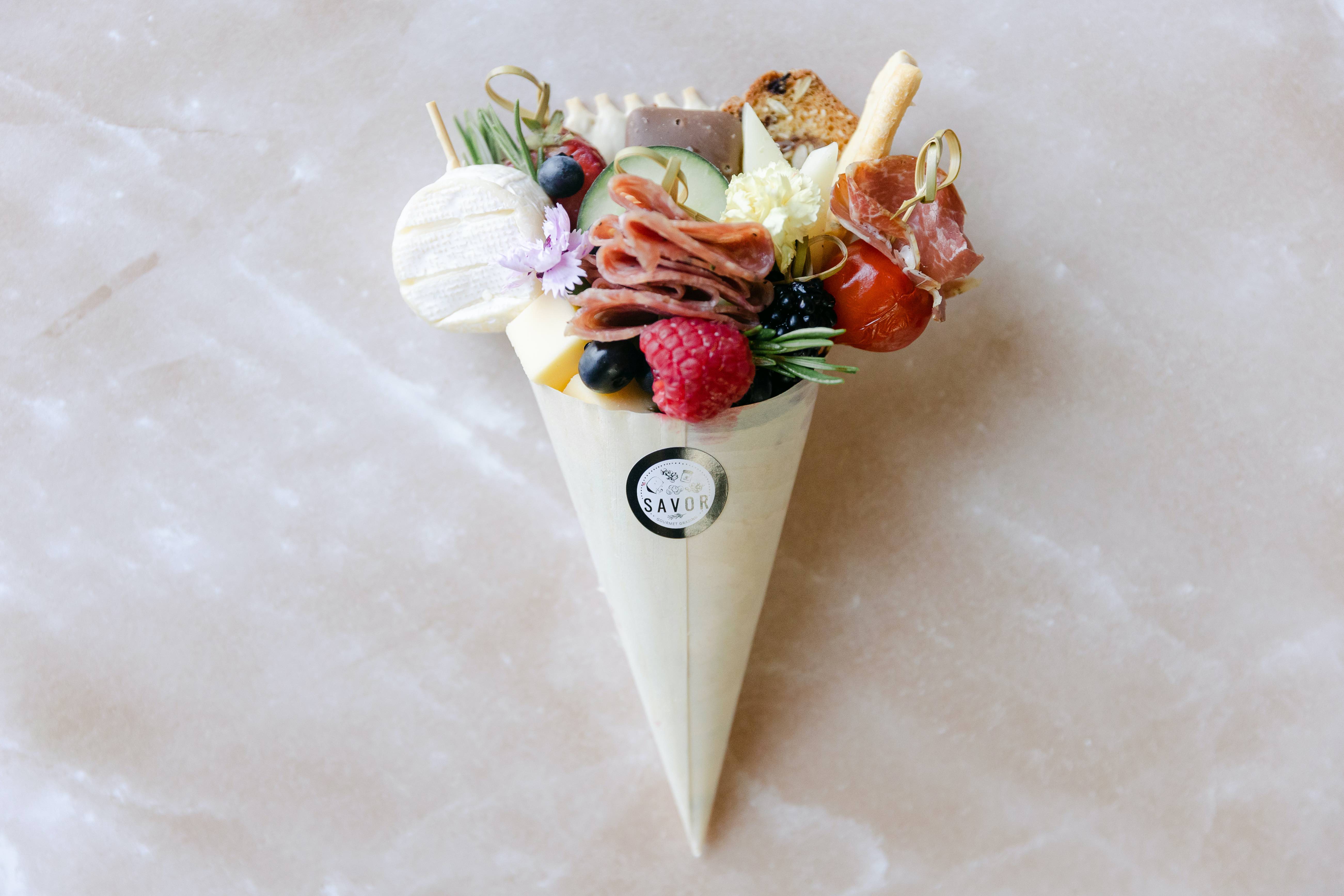 Charcuterie Cones
Large groups love to offer cones because they allow each person to have their own treat.
Order Now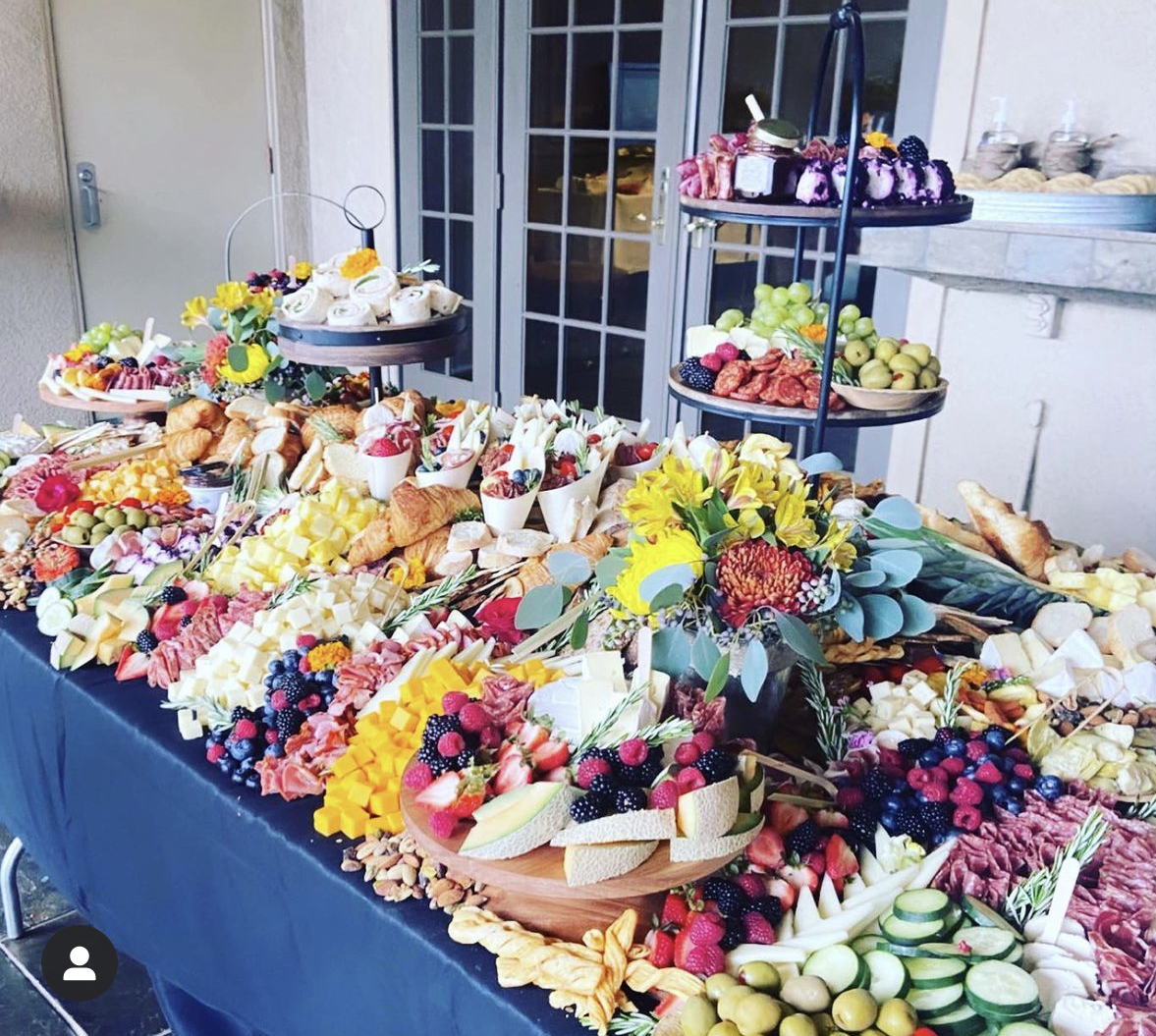 Catering
Depending on the size of your group, consider speaking with our catering team to plan a grazing table to be at your event. If you click the link below, you can put your name and email into the spaces on the next page and click 'Get Info Instantly'. You'll immediately receive an email with catering info. Or, please feel free to email our catering manager monique@savorcharcuterie.com
Catering Page