Artisan or Premium
Wondering the difference between Artisan and Premium? Here's the difference!
Artisan
Includes premium cheeses such as brie, manchego, gouda, blue, aged gouda, charcuterie meat, fresh seasonal fruit, veggies, pickled items, nuts and dried fruit, and crackers. Everything you're used to seeing from us!
Premium
Our Premium options change every month, but they include upgraded, extra special and unique cheeses and meats, along with all the standard accompaniments.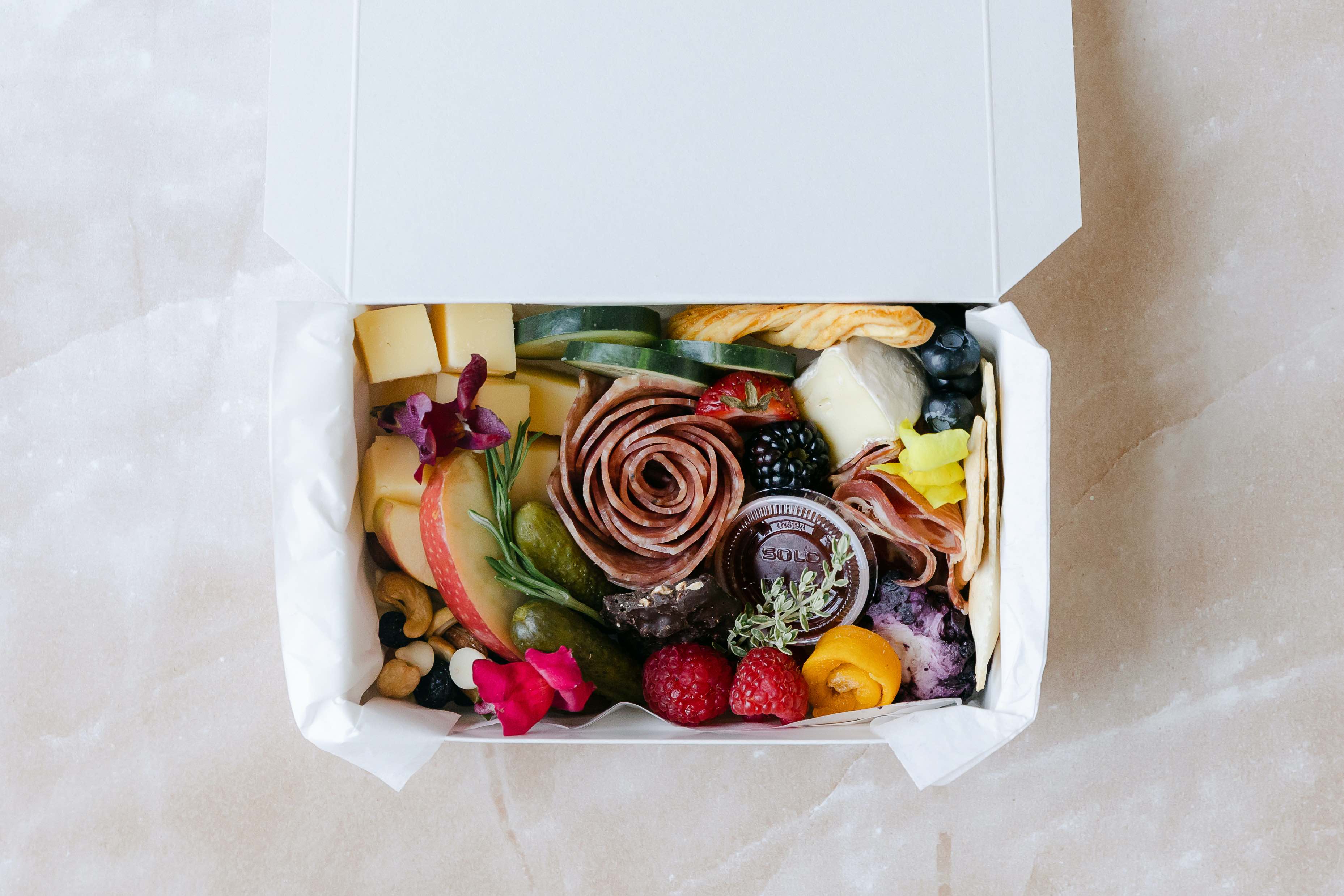 Petite Box
This box grazes two people, but could also be perfect for one person. These boxes can be great for any sized event, if you want each guest to have their own individual box!
Order Now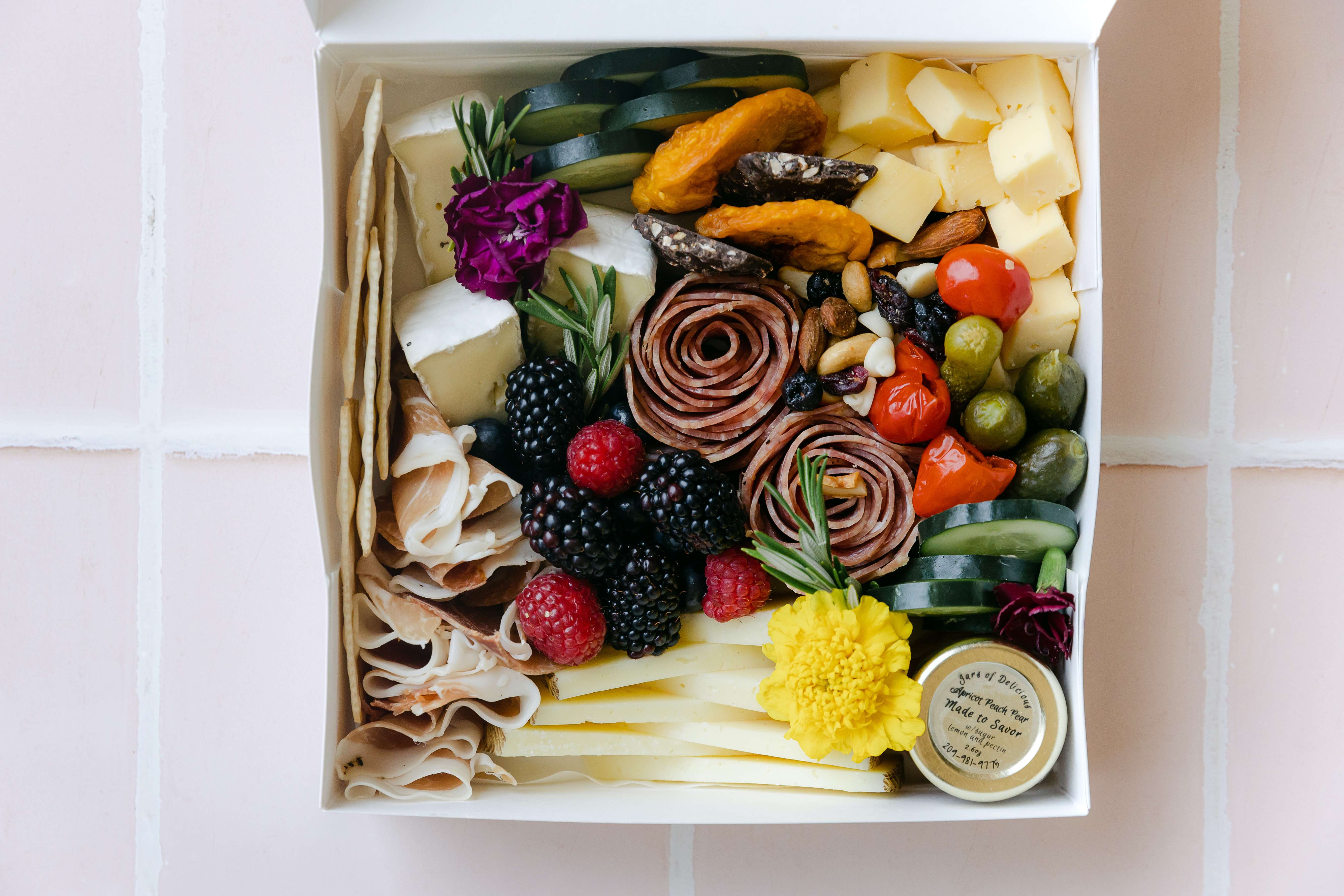 Classic Box
This box grazes 2 to 4 people. This is perfect for dinner for a small family, or for date night!
Order Now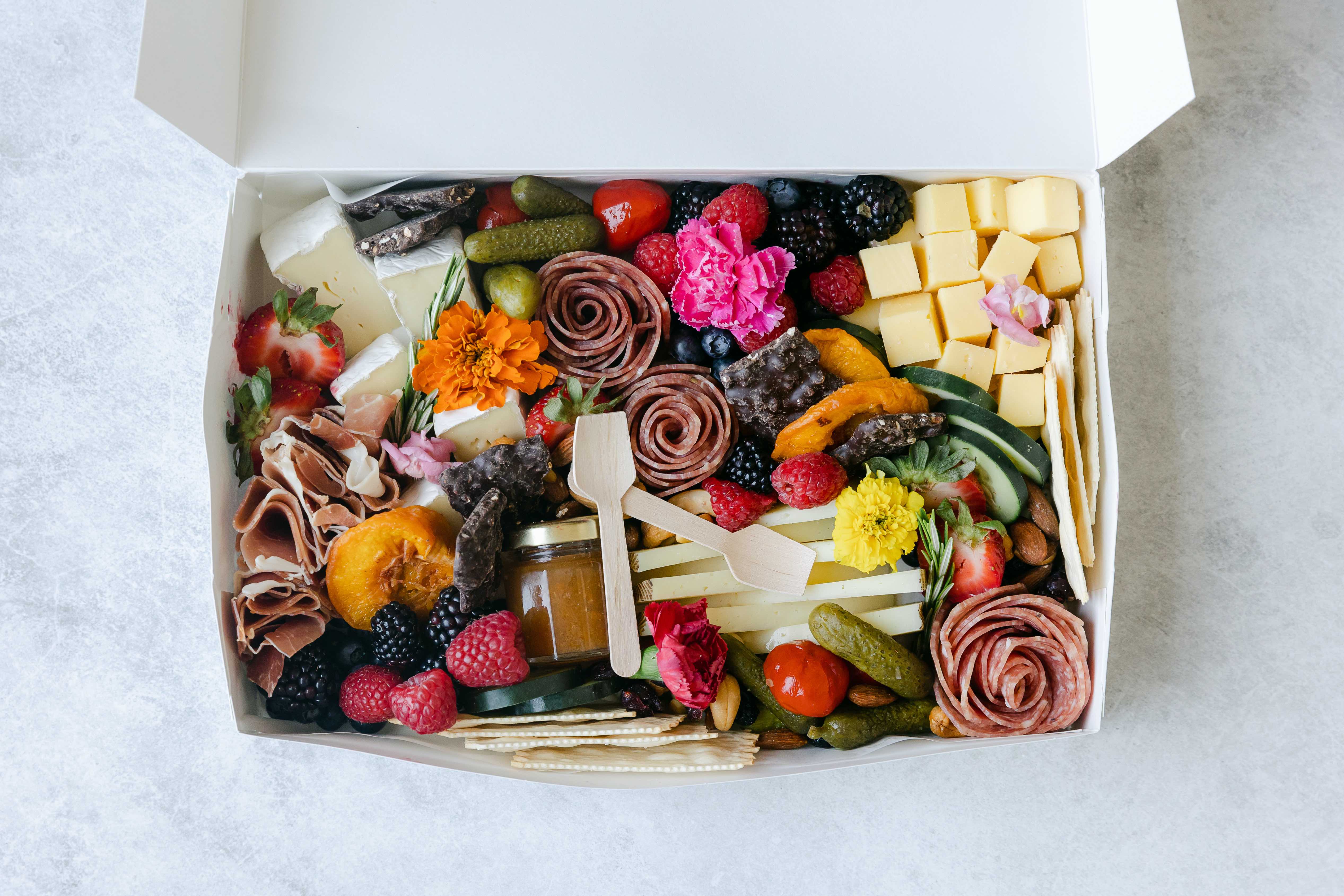 Grand Box
This box grazes 4 to 6 people. This is the largest box we offer, the next size up will be a small board. If you're looking for a more casual evening with a small group, this box is the ticket!
Order Now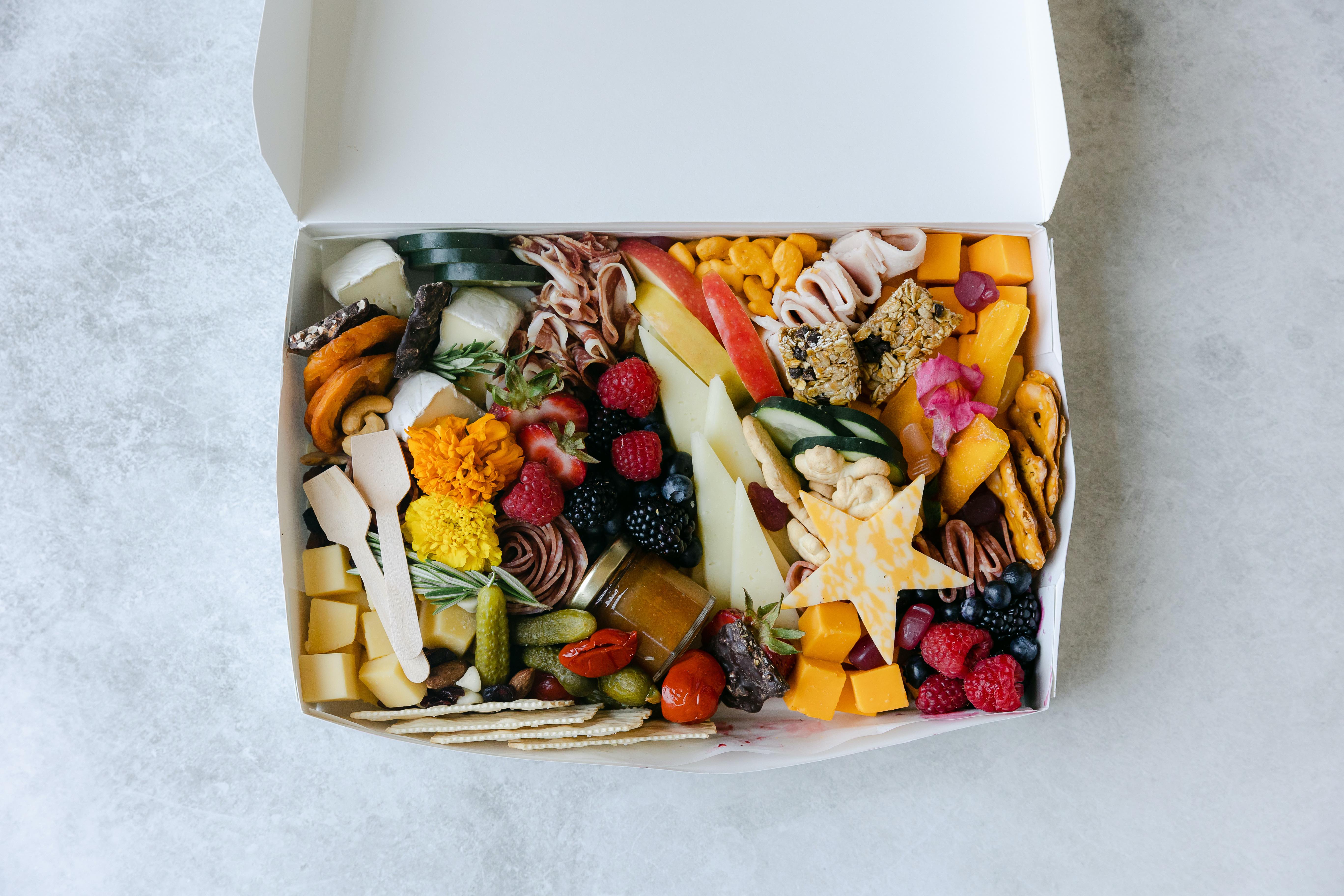 Family Box
This box is the same size as the Grand Box and grazes 4 - 6 people, but is half for children. In this box you will find something for everyone! Premium meats cheeses and yummies along with kid favorites Turkey salami cheddar Colby Jack and/or Monterey Jack, cheese shapes and all the goodies! Half for adults, half for the kiddos.
Order Now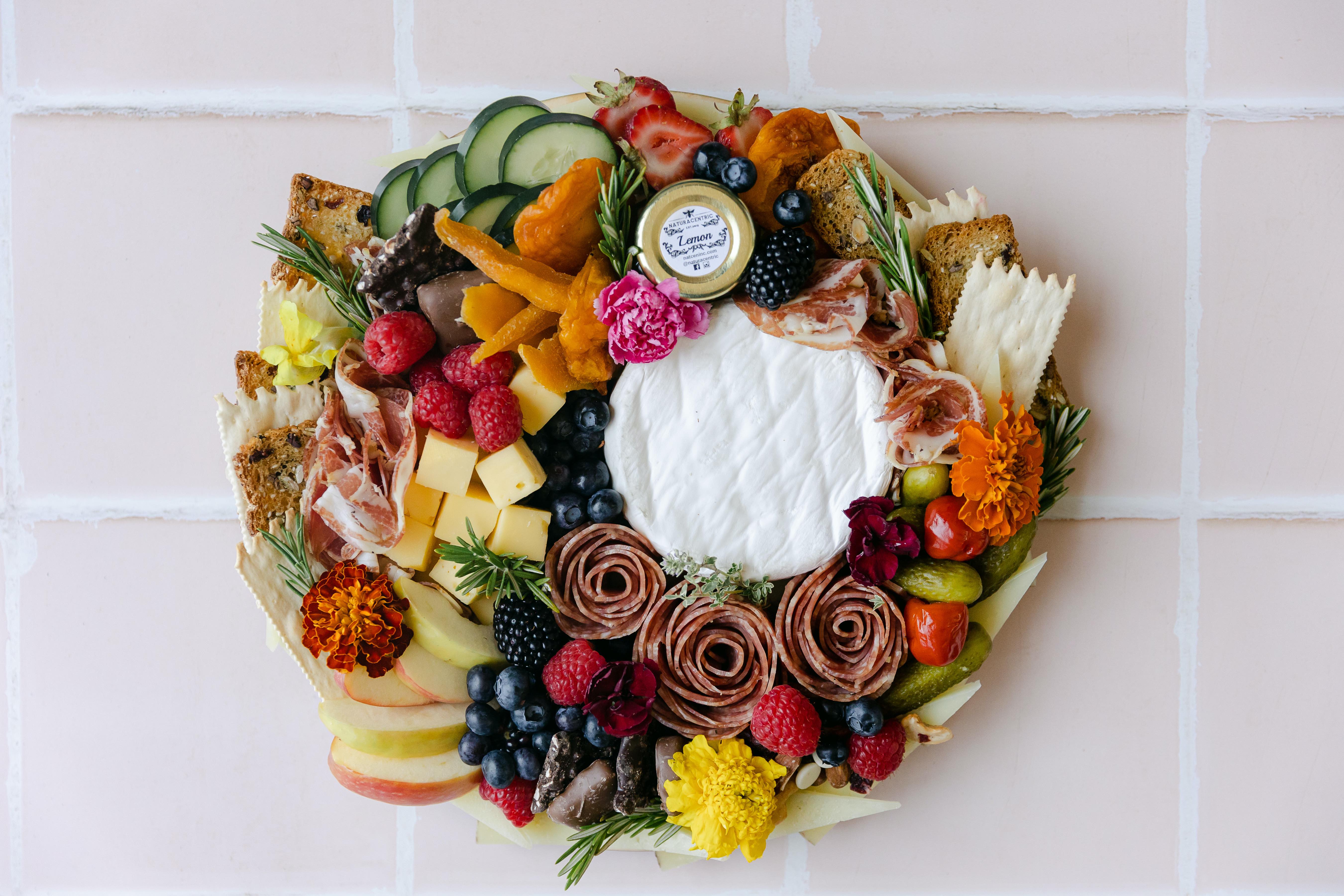 Petite Board
This is the smallest board we offer, and it grazes 6 to 8 people. If you're wanting a board for an intimate event or even just for the family, this is your go-to!
Order Now